A New Chapter in Leadership
Every Next Level of Your Life Demands a New You
Firstly, thank you to everyone who has continued to support my mission to uplift more powerful female leaders. I'm excited to announce today the next evolution of The GLOW. This has been a long time coming! Announcing the launch of…
World-Class Executive Coaching & Leadership Training for Ambitious Women.
This is a culmination of the decades of mental, physical and professional training I have gone through as an Olympic-level athlete, Wall Street professional, serial entrepreneur, and international keynote speaker to become FEARLESSLY FEMALE.
Imposter syndrome is, without a doubt, the silent killer of women's careers - 60% of women never negotiate, 55% of women lower their prices before the client even asks. And so it's not a surprise to realize that the majority of my success over the past decade didn't come from learning tactics, it came from something much deeper - building a foundation of unwavering confidence in myself to achieve anything I set my mind to.
As a former USA National Champion & Hall of Fame gymnast I know this:
World-Class Coaching = World-Class Results.
This is just as true for physical training as it is for mental training.
CONFIDENCE & LEADERSHIP ARE SKILLS THAT CAN BE LEARNED. Like any other hard-earned skill, they require practice and commitment to show up every day to get better. And it makes every subsequent skill (Focus, Pitching, Decision-Making, Network-Building, Negotiation, Public Speaking) easier and more enjoyable to learn. Are you ready to grow?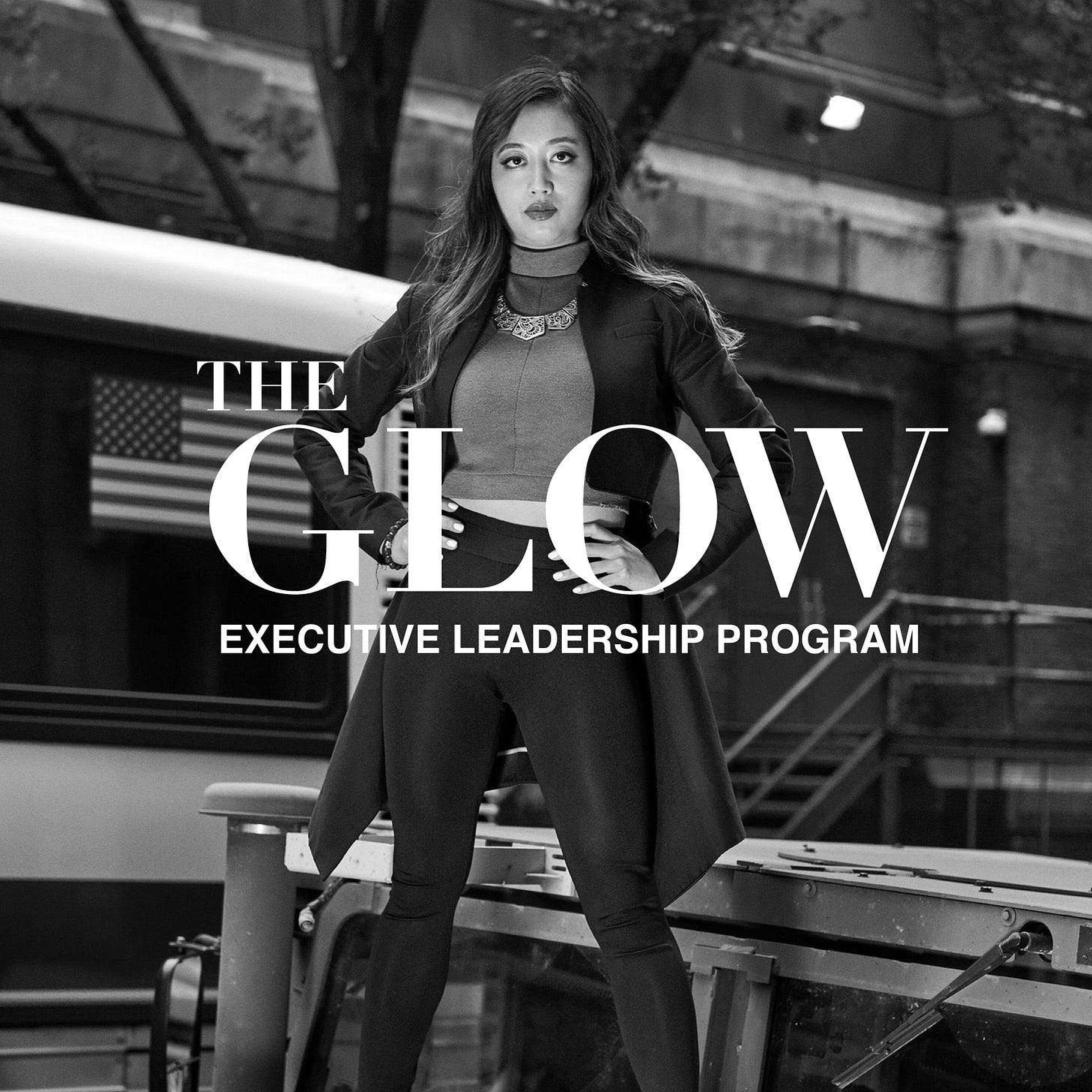 What do you get?
Two hours of live executive coaching & leadership training with Lisa Carmen Wang every month

A powerful community of female leaders committed to growth

An accountability buddy for professional support and friendship

Access member profiles & get featured in the members directory

Resources, feedback, and guidance via community threads
Powerful Coaching + Powerful Community: Each cohort is carefully curated and is open to a diversity of women across all professional industries- we all have one thing in common. We are all leaders committed to using our powers to create impact in the world.
*Interested in 1-1 coaching? I work with select female & male coaching clients. Contact here.
Remember, it's YOUR LIFE. You have power to create the reality YOU WANT.
I'd like to help you do that.
---
"There is no such thing as going back to normal. The normal was not sustainable. That's why we are where we are. This is something we've created because of our own actions."
Navroop Sahdev grew up in India surrounded by poverty wondering how she could help. After studying liberal arts, she transitioned into studying economics because she realized that money makes the world go round, and wanted the tools to affect change. Today, she is a renowned economist and technology futurist as Founder and CEO of The Digital Economist.
You will learn why constraints are important for innovation, Navroop's take on COVID-19s impact on our economy, and why it's more important than ever to focus on building an equitable and sustainable world. 🎧Apple Podcasts // Spotify
---
LEADERS WE ADMIRE
Looking forward to helping you level up,
~ Powered by Lisa Carmen Wang